Creating an Exit Strategy is Good Business Strategy
An Exit Strategy identifies how a business owner will extract value from the company they built and transfer ownership to others.
An owner who creates an exit strategy as part of their business planning, and prepares to position the business for a future transition, ensures a successful exit.
67% of Business Owners Do Not Know or Understand the Available Liquidity Options:
The strategy that will meet an owner's business, financial, and personal goals correspond directly to an owner's financial and mental exit readiness.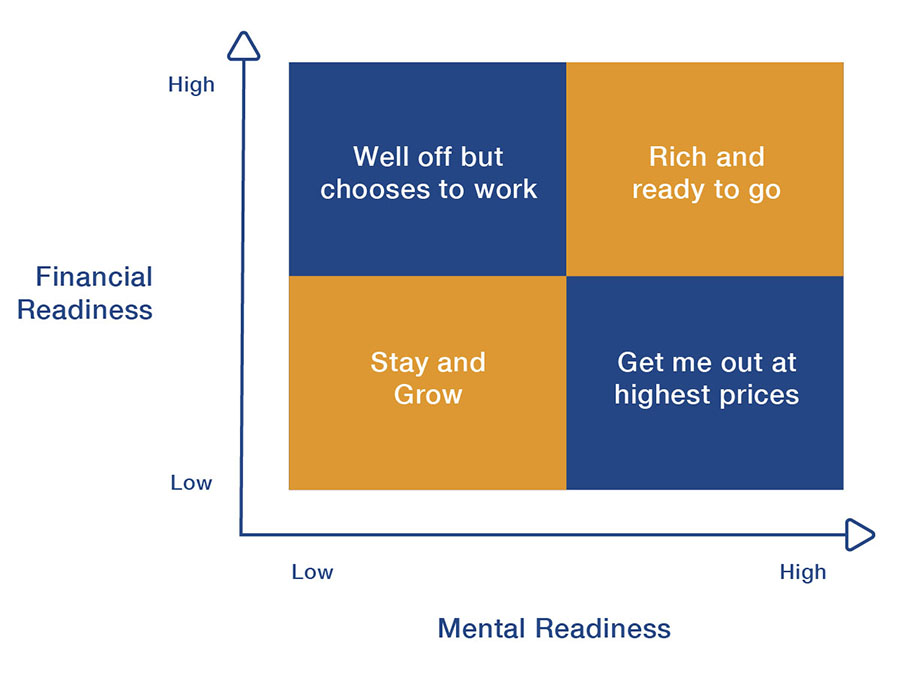 Which exit strategy is right for you?
Is your business positioned to successfully transition?
Are you, the owner, ready financially?
Are you ready emotionally?
We Uncover the Exit Strategy and Deal Structure That Will Fulfill Our Clients Business, Financial, and Personal Goals.
info@legacypartnersllp.com
Boston – 617.314.9606
Sarasota – 941.388.8970
Copyright © 2022 Legacy Partners LLP | Exit Planning | Mergers & Acquisitions Advisors